This is a question we often heard during conversations with our clients in customer service, that's why we decided to offer you a much easier option to provide us with your precious insights and tips for the Xodo Sign platform.
How to submit Feedback?
We partnered up with the company userwell.com, which is offering an easy-to-use interface to collect your insights.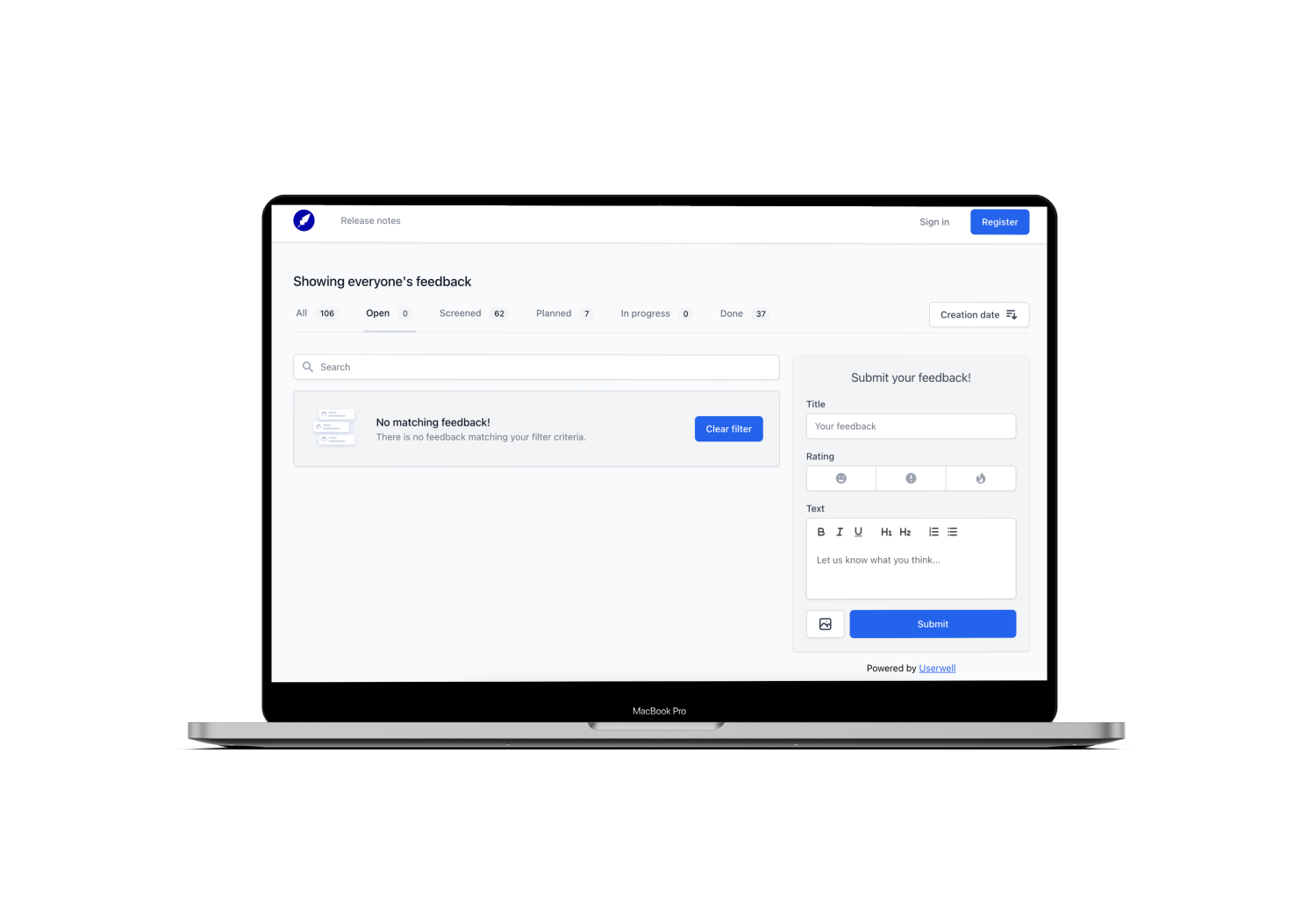 Only 3 clicks are necessary
Go to our feedback page
Quick signup with name+email
Click on the magic link in your inbox, and you can create a new feedback item.