In this post, we will provide a guide on how to save or convert your document to PDF format for several of the most popular text editors today.
What is PDF?
PDF stands for Portable Document Format, and it is used for saving and sharing documents. The advantage of using PDF is that your documents will look the same on any device, regardless of who is opening it. The PDF standard maintains the layout of your document 100% true to its intended form.
How does it relate to Xodo Sign?
We are proud to say that Xodo Sign supports a broad range of formats and standards for documents and files.
Sometimes, however, due to unsupported fonts or other differences, your uploaded Xodo Sign document may not look exactly the way it was intended to look like.
That's where PDF comes in. PDF ensures that your formatting and design will be 100% preserved and that your document will look exactly as planned.
We recommend using PDF not only for your Xodo Sign document uploads but in general for any kind of document sharing.
Open your document
Click on File
Click on Export
Select Create PDF/XPS Document
Click on Create PDF/XPS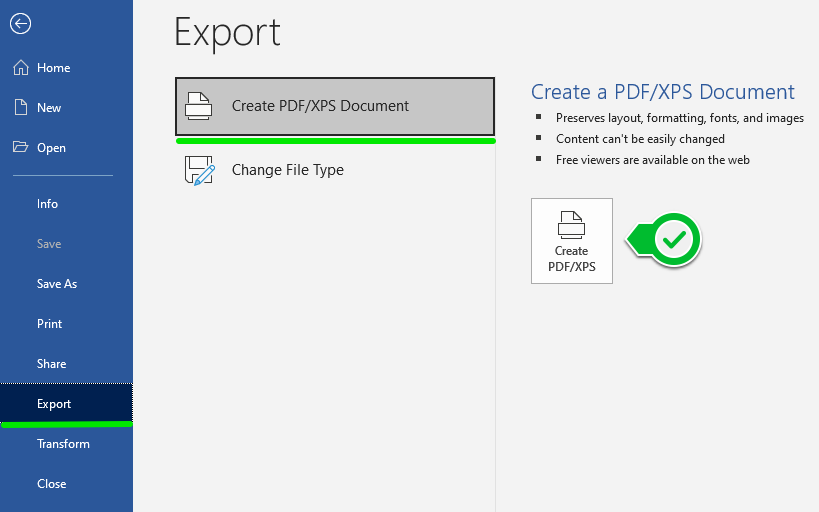 Open your document
Click on the Microsoft Office button in the top-left corner
Select ''Print'' from the options
Choose ''Microsoft Print to PDF'' and click OK
Name your document and click ''Save''
Open your document
Select ''File'' from the top-left menu
Choose ''Download as'' and select PDF document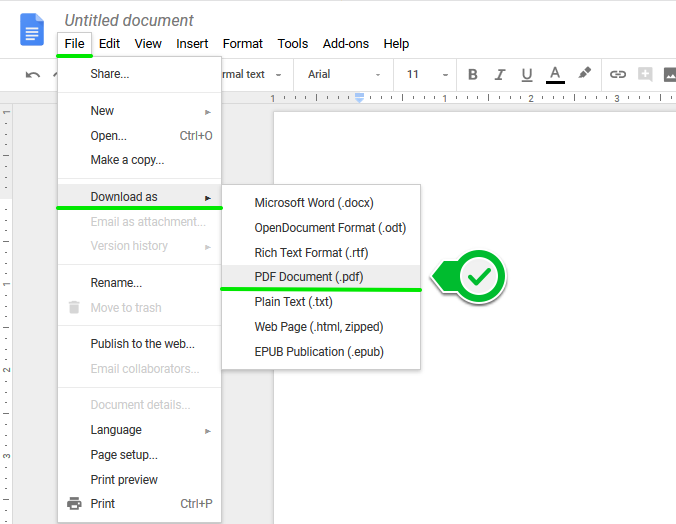 ⚠ Upload warning on file extensions
(added September 2020)
We analyzed 100.000 files uploaded to Xodo Sign and found out that around 80% are PDF and image files ➡ that deliver by far the best results with Xodo Sign.

The remaining 20% consists mostly of Microsoft Office file extensions (Word, Excel, PowerPoint) but also Open Office file, as well as files with a missing extension. Together with our support team, we found out that most of our support requests regarding the document editor are because of non-PDF files. One of the main reasons for this is because it's difficult to open a Microsoft Office file on a Linux server, on which Xodo Sign is running.
This means there's a correlation between the file you upload and the chance that you need help from our customer service, that's why we decided to give you a hint when uploading such files.