Provided you are creating a standard template, you can add multiple signers and CC roles that are filled whenever you are looking to have your template document signed. Each role requires a name.
Pre-fill Roles: As you can see in the image below, roles can also be pre-filled. In this particular use case, a Sales Offer template is created with two signer roles: Sales Rep and Client. In addition to these, a CC role is defined and pre-filled using the Financial Department's details. Whenever this template is used, the company's Finance team will receive a copy of the Sales Offer being sent. The Client and Sales Rep roles, on the other hand, are variable.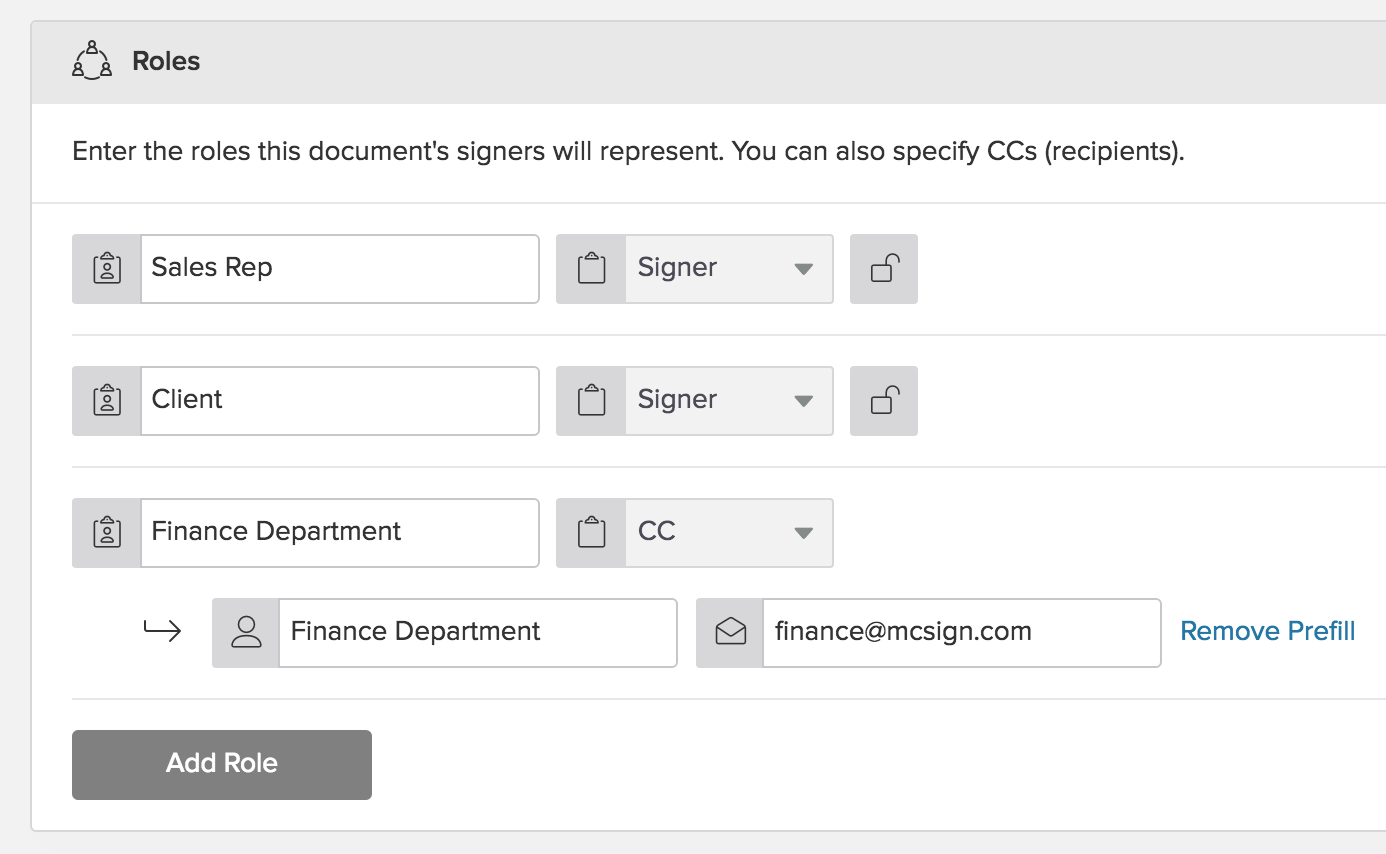 💡Template Link Role
When working with Template Links, only one role can be defined.