Sometimes it can happen that some documents don't show the fields to the signers and below you can see why this happens.
It is important when we prepare a document to use the color fields as guidelines, meaning that each signer has a color and his/her info and signature box must be in that color.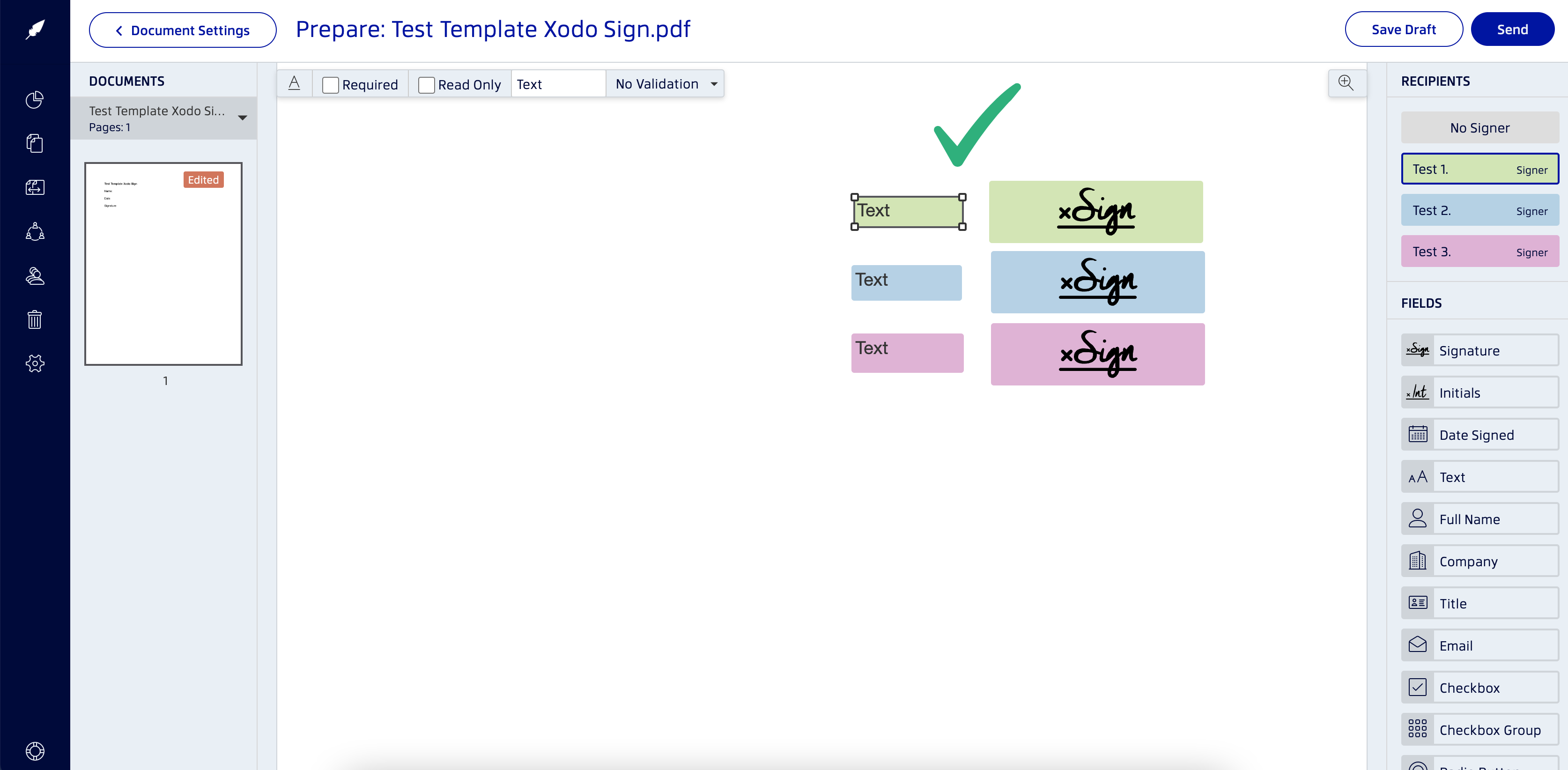 Grey fields are used by the sender to add information and they are not editable for the signer.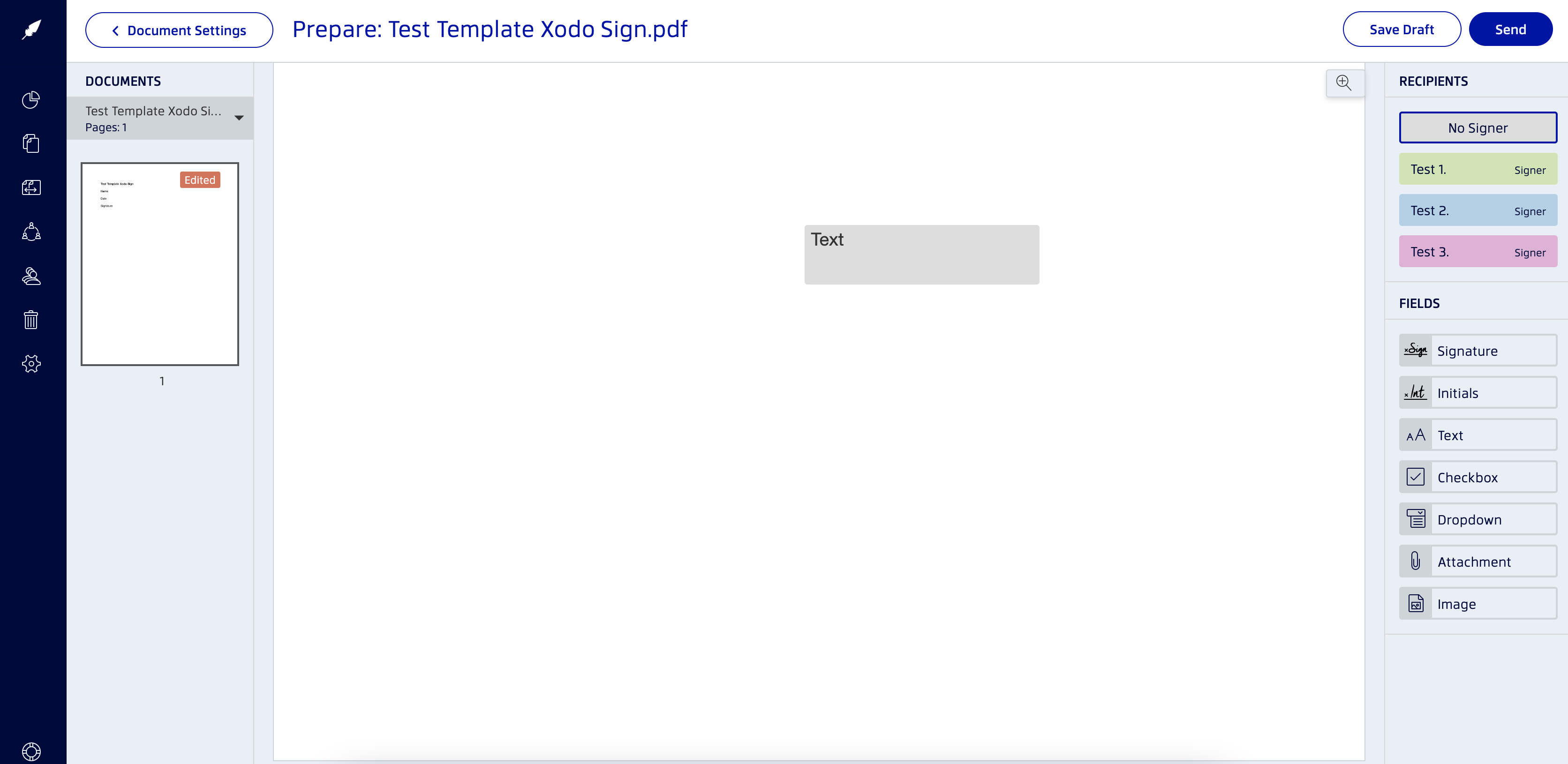 💡 TIP
Always write the information in the fields or boxes ✔️
Any information written in the text field on the top left will not be visible to the signer ❌