Important: You can get a Signing Link for your Template Links only!
In order to get the link, just follow these steps:
Go to the ' Templates ' section on your Xodo Sign account.
Look for the Template Link you would like to send.
Open the drop-down menu located on the right-hand side.
Click on ' Get Signing Link '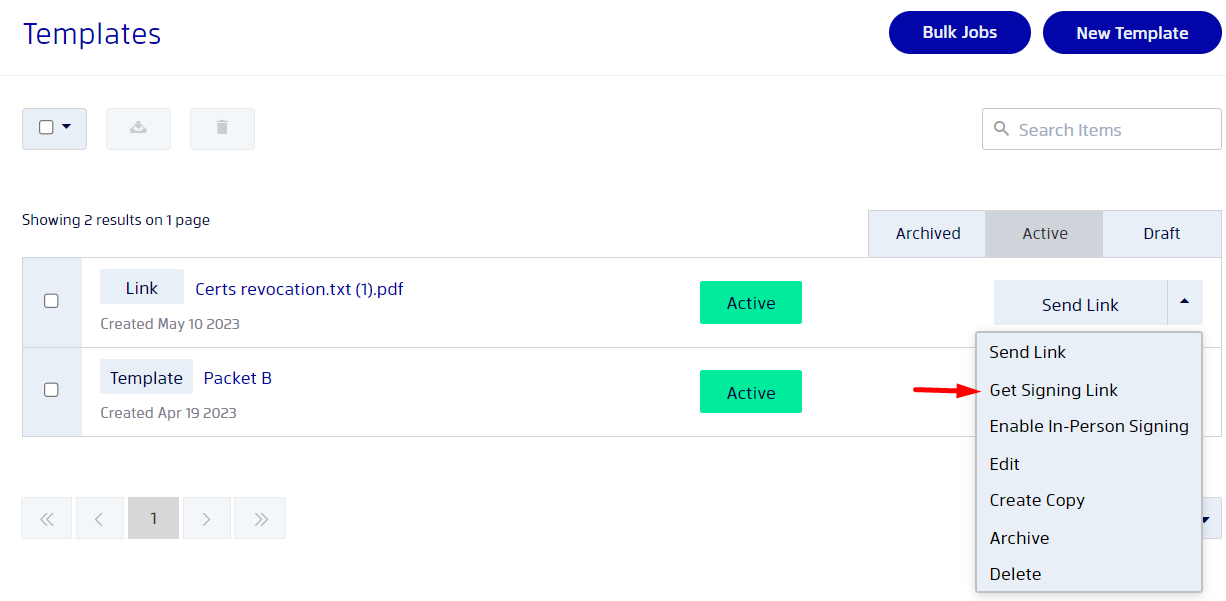 Once you do that, you will have the option to copy the link and then share it with your signers.