Thanks to our unique, new feature verifying the authenticity of signed documents created with our platform can be done directly in your browser. It is not even needed to download the completed document anymore as you can use our WebView Signature panel directly and see the real PDF with certification validation without any additional steps of downloading the document and inserting it into an external program.
The process is very easy and straightforward - as soon as you are signed into your account there are only two clicks needed. 
Go to your document list
Select the document you want to check the authenticity for
Please note that the document needs to be signed by all parties already, so the status shows as "Completed". The authenticity cannot be checked when signatures are missing.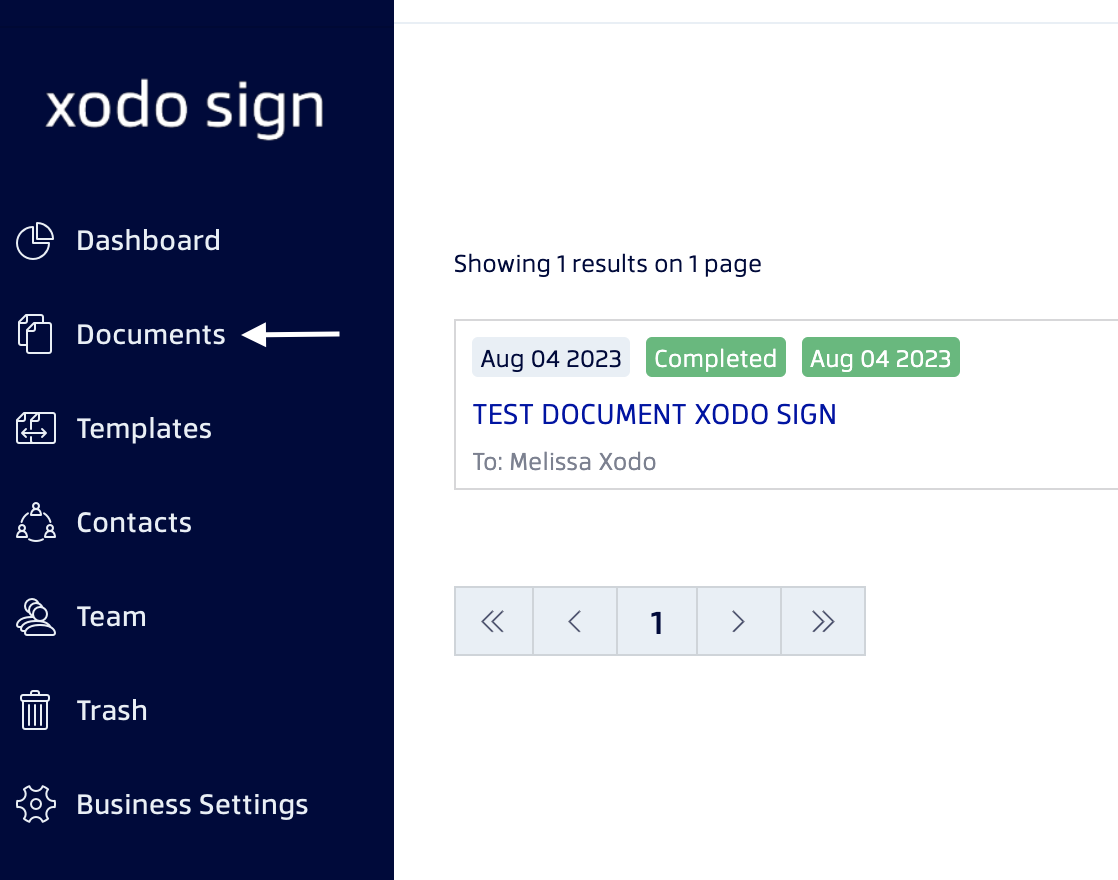 Get the certificate just by clicking on the document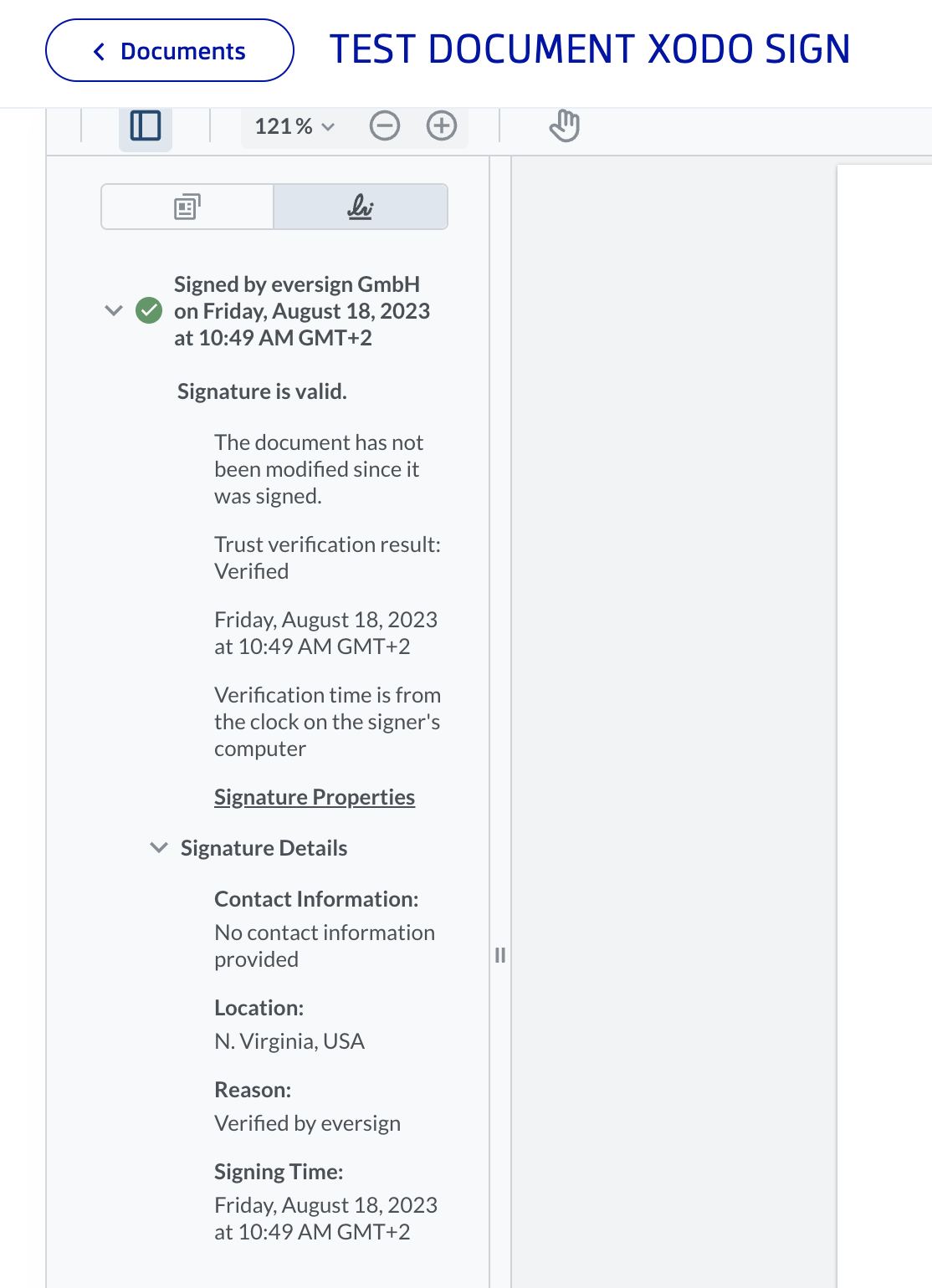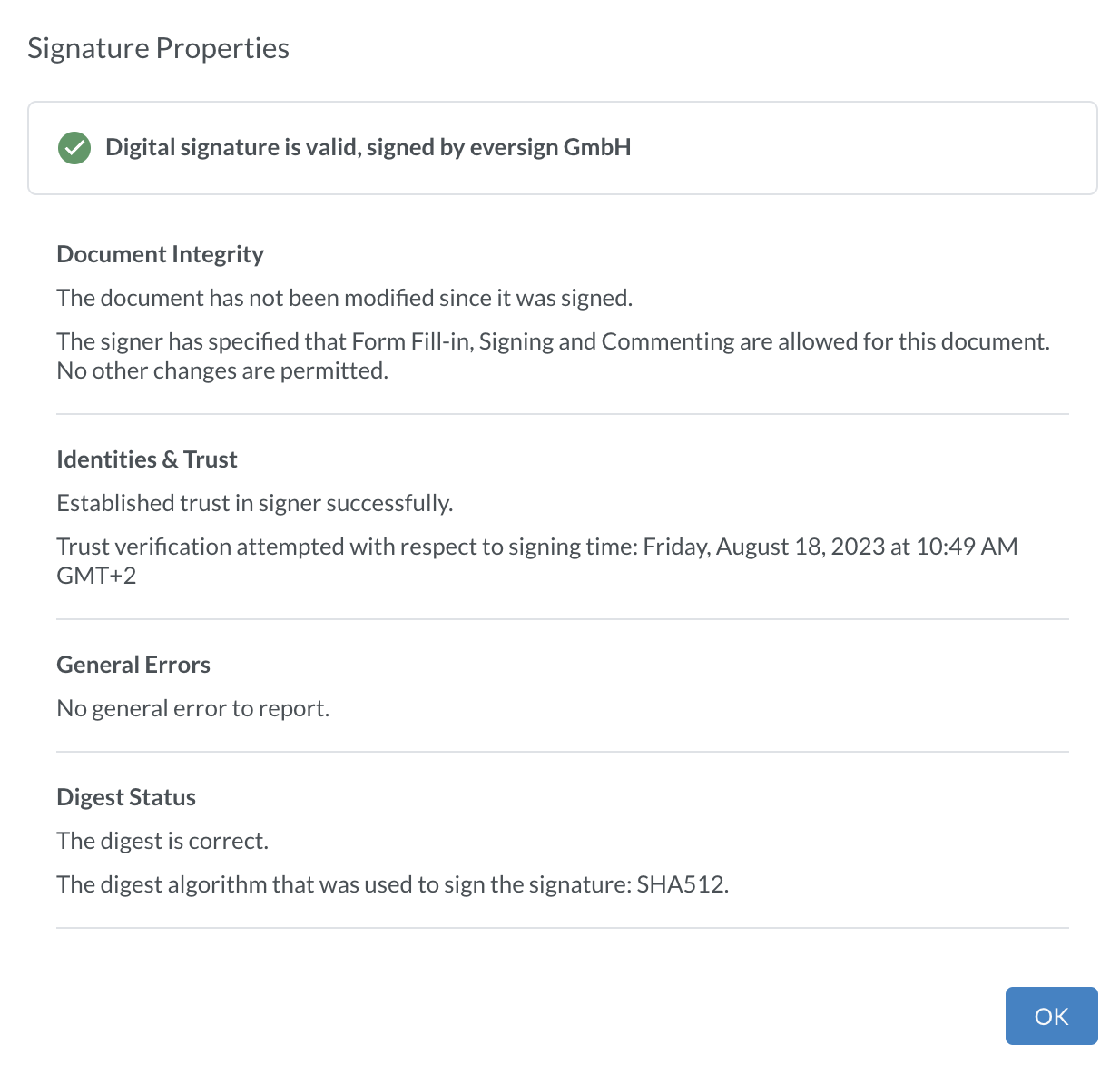 As you can see in the image above you will be provided with the signature time and the validity confirmation, which makes the process of working with Xodo Sign very safe and convenient.