Our current subscription plans allow you a certain amount of monthly API documents, however, in certain situations this might not be enough for you. For this reason, we have created an option to allow you to enable/disable Overage Billing for your account.
How to enable 'Overage Billing' on my eversign account?
You can enable/disable ' Overage Billing ' by going to ' Billing ' -- ' Overage Billing ' -- ' Enable overage billing for this account '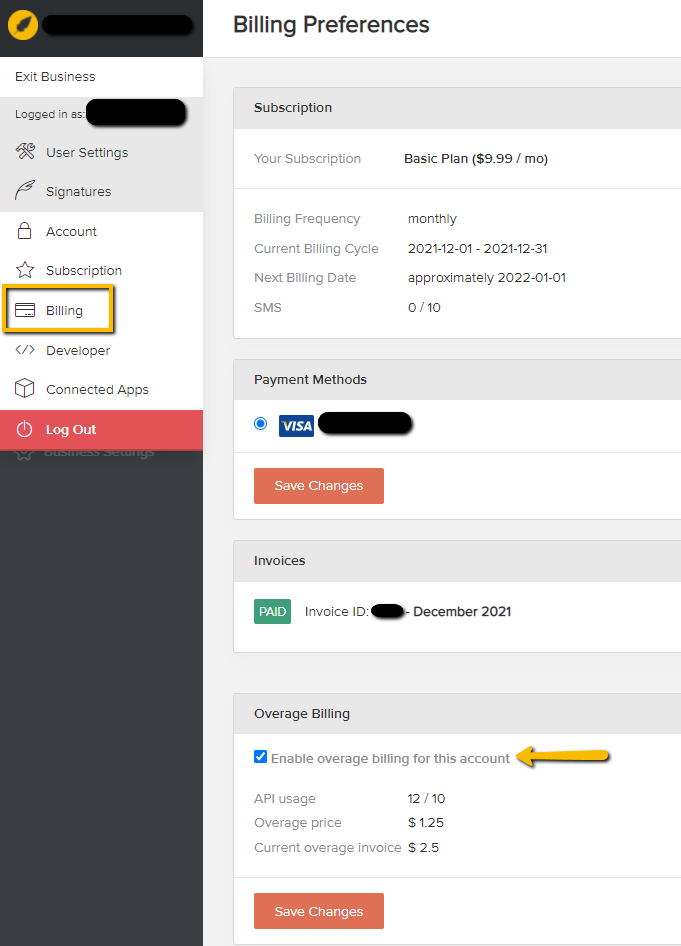 What is the cost per additional API document?
The overage price per API document is 1.25$ in any of our Standard Platform Plans.
Important Information
Free Subscriptions can not have Overage Billing enabled.
Trial Subscriptions can not have Overage Billing enabled.
Paid Subscriptions have Overage Billing disabled by default
Paid Subscriptions

with already Overage Billing enabled will keep it enabled

Only the Account Owner can enable Overage Billing