You can verify that signed documents created using our platform were not altered or tampered with. This can be done very easily and without the need to download the document directly from your Xodo Sign account. 
Alternatively, there is also an option to open any document signed with Xodo Sign in Adobe Reader on your local machine. Please note that this second option requires a downloaded version of the document.
Let us give you a quick overview of how to get your authenticity verification with either one of these options:
Verify your document within the Xodo Sign platform.
With the help of the WebViewer signature panel, you can verify the authenticity our your documents with just a few clicks. Simply choose any completed document in your account and automatically receive a verification of the signature authenticity.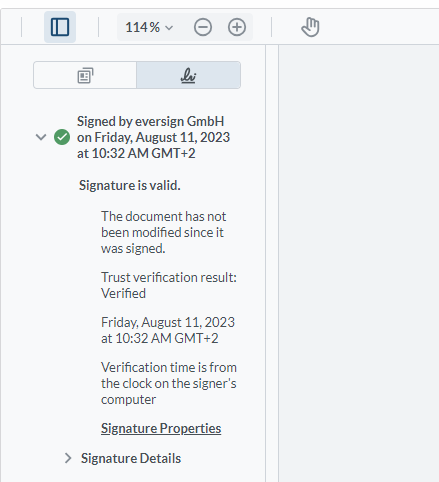 As you see in the image above the verification includes important information like the signature date and validation.
Verify your document using Adobe Reader 
A green checkmark indicates that the document has been signed correctly, and you are looking at the original version.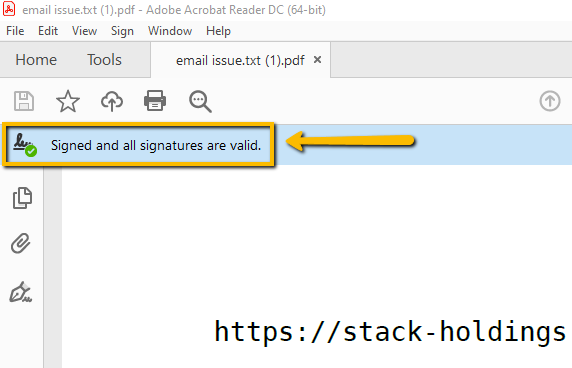 An orange warning sign indicates that the document has been amended or slightly altered after it signing. For example, somebody used a text-highlight tool or a touch input to draw handwritten notes on top of the document. In this scenario the document can still be valid and legally binding, however, it cannot be guaranteed that it's comparable to the original file. Be careful!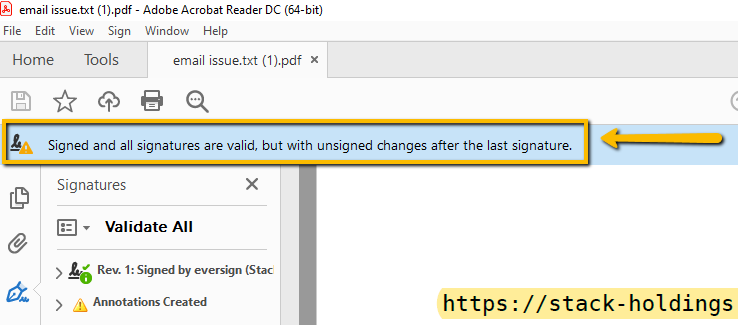 A red x-sign means that the document is invalid. Someone tried to remove the signature or edit the PDF file source with specific tools, which are trying to break the write-lock on this document. This means the document is not legally binding anymore.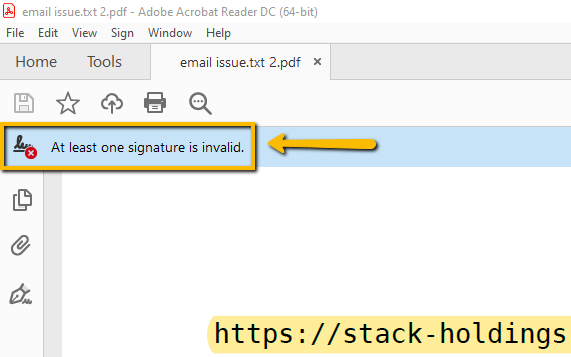 ---
💾 Download Adobe PDF
If you want to use Adobe for verification we recommend using Adobe PDF Reader (Download)